Thurow has painted for over forty years. She is an award-winning artist who has participated in numerous solo, group, national, regional and local exhibitions. She has taught and mentored drawing, watercolor, color theory, creativity and composition. In addition to fine art she authored and illustrated a book for children and illustrated poetry.
Watercolor and drawing are her primary media. Recently she plays with acrylic and collage.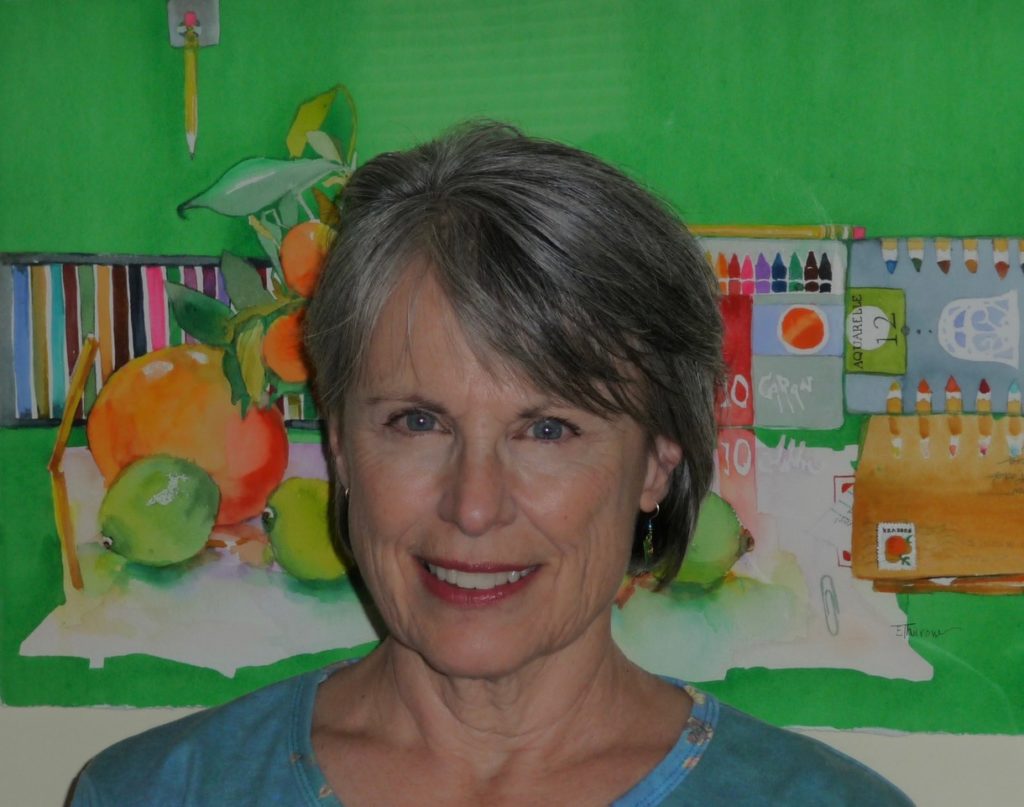 Educational Study
Numerous watercolor and drawing masters
Mentors:

William A. Herring (Texas) 2006 to present
Pat Fridley (Alaska) 1980 -1985

Rocky Mountain School of Art; Denver, Colorado 1976-1978
University of Colorado at Denver, (intaglio printmaking) 1977
University of Colorado; Boulder Colorado 1975-1976
University of Wisconsin; Madison, Wisconsin 1972-1974
Located in Sheridan, Wyoming, her studio is affectionately called: "The Salon of Brass Tacks and Unruly Elements". "Salon" honors the history of females hosting intellectual discourse as well as a place for style…of hair. "Brass Tacks" are the bedrock principles of visual art and "Unruly Elements" are the tools the artist must master.
A curriculum vitae is available upon request.
Contact information
Email: Elizabeththurow @ gmail . com
Facebook: Elizabeth Thurow